Nicholas d'Amato new CD
27/10/2005 09:01
Check out the new solo record of Nicholas d'Amato, "Nicholas d'Amato's Royal Society - Nullius in Verba"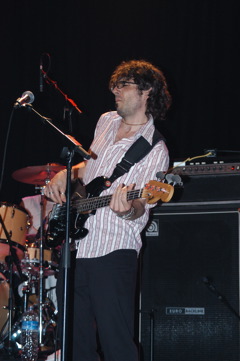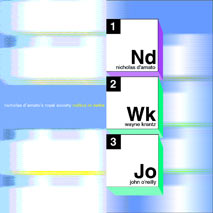 www.nicholasdamato.com
To preview the album, click
here
.
The music on this CD, like almost all "jazz" music, is the result of a group of musicians improvising on composed themes. The themes in this case come from bassist/composer Nicholas D'Amato. They are a challenging set of variations each composed for the particular musicians joining him in this, the first incarnation of his Royal Society. Those musicians include renowned guitarist Wayne Krantz and the ballistic drummer John O'Reilly. The resulting music is charged with intense interplay and forward momentum. The improvisations, like the composed themes, take in all styles - rock and funk mix with free jazz and world. It's like the Royal Society of London, founded by freethinking scientists eager to experiment without shackles.